Call HamCon Builders Today!
Historic Restoration
HOLLY THEATER
On August 29, 1930 the Holly Theatre first opened its doors to the public. Construction had begun on the Holly just weeks following the stock market crash and yet the Holly was one of the most ornate and luxurious buildings in the town when it opened to great acclaim. Holly Theatre accommodated vaudeville and movies. The 1200-seat theater, large enough to seat ten percent of Medford's population when it was built. In 2011 the JPR Foundation purchased the theater and, with the Hammonds Group, immediately embarked on the task of restoring the exterior of the building. That facade restoration won the City of Medford Landmarks Commission's 2013 Historic Preservation Award.The façade of the building was restored to its original appearance as it was first built in 1930. A recreated blade sign and marquee with 347 lights and 500 feet of neon was added to the building. The interior renovations are continuing, which HamCon is bringing back to its original 1930 look. HamCon is tasked with re-creating the original designs and finishes; the only exceptions to the look are the required updates for accessibility. New updated mechanical, electrical, and plumbing systems are being retrofitted by HamCon as well.In the end, the Holly will be an updated theater, with the look, which was once the "Theater Jewel" of Medford.
JAMES A. REDDEN FEDERAL COURTHOUSE
The building is the earliest remaining federal courthouse in southern Oregon, and an early embodiment of the federal government in that region. The building, which was designed in the office of Oscar Wenderoth – Supervising Architect, U.S. Treasury – was constructed from 1915 to 1916.The Post Office relocated to another building and by the late 1990's the building fell into disrepair, but was revitalized and returned to its original grandeur with extensive renovations by Hammonds Construction, a Medford, Oregon Construction firm. At such time, it was returned to a Federal Courthouse once again; The James A. Redden U.S. Courthouse.The facades of the building were designed with elements of both the Georgian Revival and Second Renaissance Revival styles which were popular at the beginning of the twentieth century.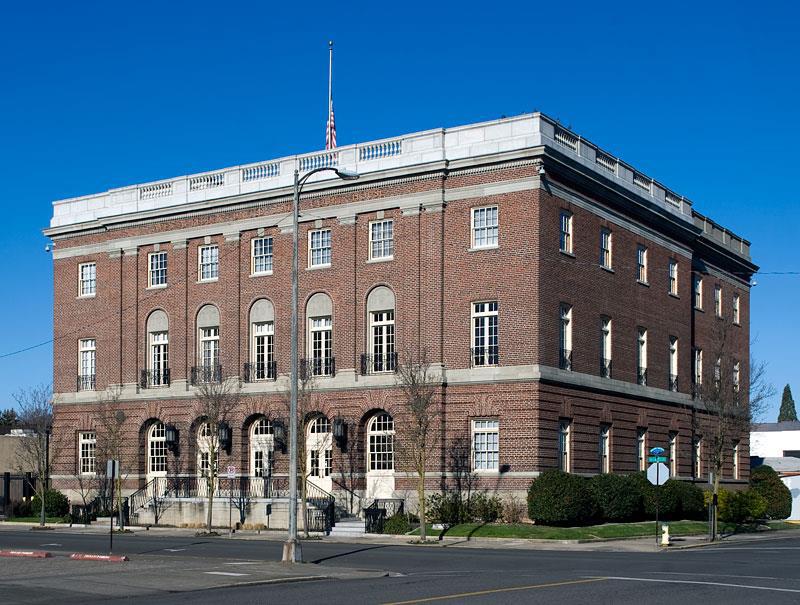 CRATER LAKE NATIONAL PARK ADMIN BUILDING
HamCon was contracted by the Department of the Interior to renovate this historic structure in 1986, even quarrying new stones from the original pit, to match the existing historic structure. HamCon completed the renovation in 1987 back to its historic beginnings. Park visitors still continue to be impressed with the dignified architecture of the building as it was in the first year it was built.